Collaborative Autobiography and Memoir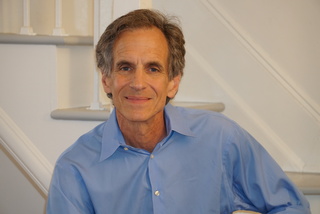 Peter Petre co-wrote Arnold Schwarzenegger's memoir "Total Recall: My Unbelievably True Life Story," a New York Times bestseller published in 2012. Mr. Petre also co-authored Alan Greenspan's memoir, "The Age of Turbulence: Adventures in a New World," a No. 1 New York Times bestseller in 2007. Mr. Petre has co-written two other bestsellers: General H. Norman Schwarzkopf's "It Doesn't Take A Hero" and Thomas J. Watson, Jr.'s "Father, Son & Co.: My Life at IBM and Beyond." He assisted on Robert S. McNamara's "In Retrospect: The Tragedy and Lessons of Vietnam" and on Steven Rattner's "Overhaul: An Insider's Account of the Obama Administration's Emergency Rescue of the Auto Industry." In 2014 he completed a private memoir with billionaire philanthropist David M. Rubenstein.

Mr. Petre was executive editor at Fortune, where he directed coverage of information technology, biotech, medicine, industrial technology, and science, and a founding partner of the Techonomy conferences on science, technology, economics and business. He holds a B.A. from the University of Iowa and an M.A. from Johns Hopkins. He and his wife Ann Banks live in Manhattan and he is treasurer of the Authors Guild.

That's the Peter Petre bio in a nutshell; see "My Writing Life," below, for details.

Please direct correspondence and
inquiries about collaboration or
book doctoring to:

Peter Petre
c/o Andrew Wylie
The Wylie Agency
250 West 57th Street
Suite 2114
New York, New York 10107

(212) 246-0069
mail@wylieagency.com


I began my career at Fortune Magazine, where I worked as a researcher, reporter, writer, story editor, and ultimately as executive editor. My beat was high technology during the 1980s explosion of personal computers, and that led to my first book, a collaborative autobiography with Thomas J. Watson, Jr., the legendary chairman of IBM. It grew out of a first-person collaboration that ran on the cover of Fortune in 1987 under the headline "The Greatest Capitalist in History;" when the book, "Father, Son & Company," appeared in 1990, it was a New York Times bestseller. Years later Joe Nocera of the New York Times called it "The only great ghost-written CEO autobiography ever ..." and added, "No one else — not even Lee Iacocca or Jack Welch — even comes close." Its story revolves around the stormy relationship between father and eldest son: Thomas J. Watson Sr. essentially founded IBM and built it into a world-spanning punchcard monopoly, and Tom Jr. came back from World War II to succeed his father and pushed the company into computers. It was under Tom's leadership that IBM became the icon of American business in the postwar era.

In co-writing the Watson book I discovered that I loved the collaboration process because it offers the chance to experience the world through another person's eyes. A year later, when General H. Norman Schwarzkopf retired and announced his intention to write a memoir, I threw my hat in the ring. I'd never served in the military but the subject intrigued me; General Schwarzkopf chose me over defense journalists and other writers on the strength of the Watson book and because our personalities clicked. Norm turned out to be a hell of a storyteller and the story he told was that of a lifelong love/hate relationship with the U.S. Army. The son of a general, he attended West Point and served two combat tours in Viet Nam, where he experienced the U.S. military at its historic nadir. Like Colin Powell and other young officers who decided to stay in the ranks after Saigon fell, Norm made it his life's work to restore the institution and build the effective fighting force that he ultimately commanded in the first Gulf War. The autobiography, "It Doesn't Take a Hero," became a New York Times bestseller in 1992.

I returned to journalism for much of the 1990s and early 2000s – fascinating years to cover science and technology, thanks to the emergence of the internet, the rise of green energy, genomics, nanotech, and much more. The 1990s were boom years for Fortune as well and I'm proud to have directed the magazine's coverage of infotech, biotech, medicine, industrial technology, and science. My sole venture into book publishing during this period was to serve as book doctor on Robert J. McNamara's memoir, "In Retrospect: The Tragedy and Lessons of Vietnam." I helped him and his co-author, an Annapolis historian, bring out the personal and emotional dimension of the manuscript.

It wasn't until 2006, when Alan Greenspan retired as chairman of the Federal Reserve, that I was ready to take on another full-scale collaboration. Greenspan was being lionized as the architect of the great rebound and expansion of the U.S. economy after the shock of 9/11 – Bob Woodward christened him The Maestro and strangers would stop him on the street and thank him for the money they'd made in their IRAs. Though I had no formal training in economics or the working of big government, I was curious to see the world as Greenspan saw it. To tell his story, we developed an unorthodox structure for the book. The first half is a carefully woven, drily humorous memoir in which the reader joins the intellectual journey that brought Greenspan from a lower middle class boyhood in New York through a discipleship with Ayn Rand and into the strange priesthood of central banking. The second half of the book is a fascinating tour d'horizon as Greenspan explores the world's economies and lays out bold precepts and concrete predictions about decades to come. When "The Age of Turbulence" appeared, Michael Kinsley wrote, "Not only can Greenspan discourse lucidly on economic matters, but he has also written the most unexpectedly charming Washington insider memoir since Katharine Graham's." The book was a bestseller in fall 2007, but the paperback, published a year later, fell victim to the Great Recession and did not do very well.

Steve Rattner, who served as President Obama's "automobile czar" guiding General Motors and Chrysler through bankruptcy in the wake of the 2009 financial crisis, did not need a co-writer to tell the story of that experience. Before becoming a hugely successful investment banker, Steve had been a star reporter at the New York Times, covering the White House during the Jimmy Carter era. But he'd been out of the journalism profession for decades and had never written a book, so he hired me as a "book coach" to guide in organizing and structuring the narrative. The fruit of our collaboration is "Overhaul: An Insider's Account of the Obama Administration's Emergency Rescue of the Automobile Industry."

When I signed up to work with Arnold Schwarzenegger a few months later, I expected to learn a lot about not one realm but three: professional bodybuilding, Hollywood moviemaking, and governing America's most populous and prosperous state. Arnold's coming-to-America story – starting out as a penniless muscleman immigrant who could barely speak English and ending up as the highest-paid leading man in moviedom, husband of a Kennedy, mega-rich entrepreneur, and player on the world political stage – is full of the strange twists that readers love. When Arnold decided that he needed to be able to tell jokes in order to succeed, for example, he joined the Friars Club in Los Angeles where he charmed venerable comics like Milton Berle into adopting him as a protégé. "The Friars Club guys didn't see me as a comedian," Arnold told me. "But they liked me as a person and liked my movies, and they felt that I had some talent for jokes with certain safe material that was not too complicated." The book, entitled "Total Recall" of course, is actually quite funny. I was impressed that Arnold, like Alan Greenspan, thrives on working 12 hours or more every day. This Austrian work ethic served us in good stead delivering a 600-plus page bestseller in less than a year.

I've left out a few chapters of my professional life, such as my work with the Authors Guild, where I'm treasurer, and a foray into the conference business after retiring from Fortune in 2009 – I was a founding partner of the Techonomy conferences on science, technology, economics and business.

I also have worked collaboratively with individuals who have a story to tell yet who, for whatever reason, do not want to commit to a book. I devoted 2014 to such a project with David M. Rubenstein -- a wunderkind of the Jimmy Carter White House who went on co-found the Carlyle Group and who lately has made a splash in the world of philanthropy by such acts as buying the Magna Carta and donating it to the National Archives and writing a check to help the cash-strapped U.S. Park Service repair cracks in the Washington Monument from a 2011 earthquake. The result of this collaboration was a funny, engaging, book-length reminiscence that remains private.